Ceremonial 100% Cacao Ritual Drinking Disks - Made with organic beans from Belize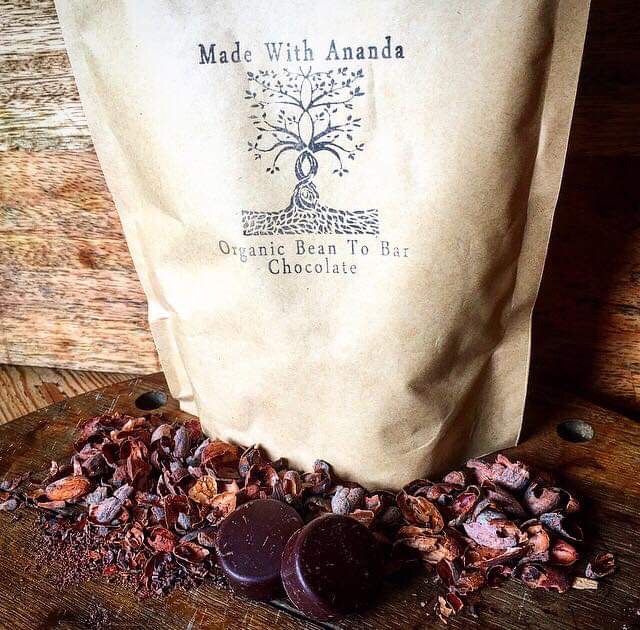 Ceremonial 100% Cacao Ritual Drinking Disks - Made with organic beans from Belize
Stone ground Organic Belize Cacao beans have been careful tempered by Lewis into easy to use 10g discs. Just pop one into a cup and blend with hot water, milk or plant milk for a very rich Cacao experience.
This Organic Cacao is perfect for opening the heart during cacao ceremonies, personal rituals, meditation or even to have before the ultimate boogie!
The reason Lewis sourced his beans from Belize is because they have a deep history of using Cacao in ceremonies. Basically they know what they are doing and Lewis has brought back some that magic to the Uk and made it into an easy to use form for you to enjoy.
We highly recommend setting the scene if you have the time, light some candles, turn the lights low, light the incense, put some beautiful tunes on and enjoy the ritual of having this Cacao. Take it all in, the rich smell and deep colour, bring it to your heart and give thanks for the Cacao and life itself before you indulge in this oxygen promoting, health boosting delicious treat.
You may chose to dance or meditate after but either way, Cacao supports and encourages you, working with your body to make you feel strong and amazing.
A beautiful gift to share with friends or yourself. The gift of Cacao is a truly wonderful earth offering.
Created in Leeds by Lewis using beans that have been sourced from farmers who work with the forest and protect the trees. Harvesting carefully with love and respect.
Real Cacao Bliss awaits you……can you hear the call?