SOLD OUT - Chrysoprase Stone - depression + Anxiety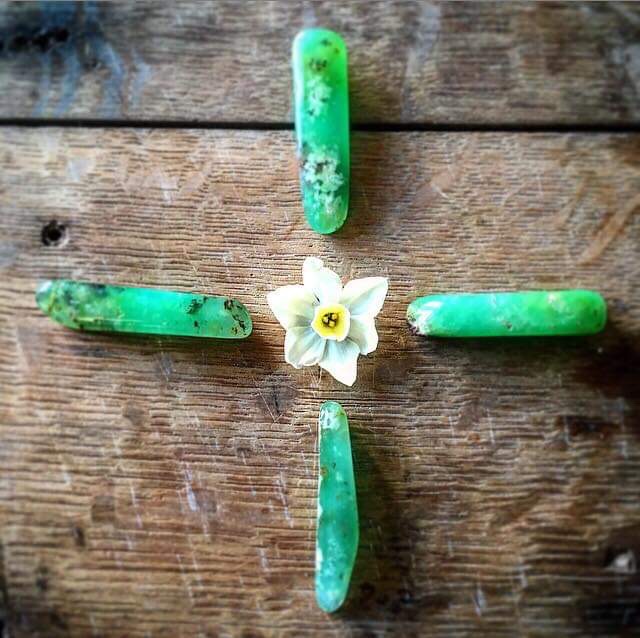 SOLD OUT - Chrysoprase Stone - depression + Anxiety
Chrysoprase is a very special bright green stone, loved for it's healing heart properties and for it's ability to cleanse the body of depression and anxiety.
It is believed to bring new love, joy and happiness through its vibration of Devine truth.
The ancient Greeks believed it to be the sacred stone of Aphrodite who's sacred colour was green.
This stone radiates love and kindness, the finger like shape makes it easy to carry around but also to be used as a tool in giving a hand massage to yourself or others.
Place over the heart when relaxing to give your heart chakra a boost and next to your bed to encourage healing of the body.
We carefully hand pick our stones to ensure high quality, all our stones come in a hand stamped cotton bag.
sold out