Labradorite - Tear drop stone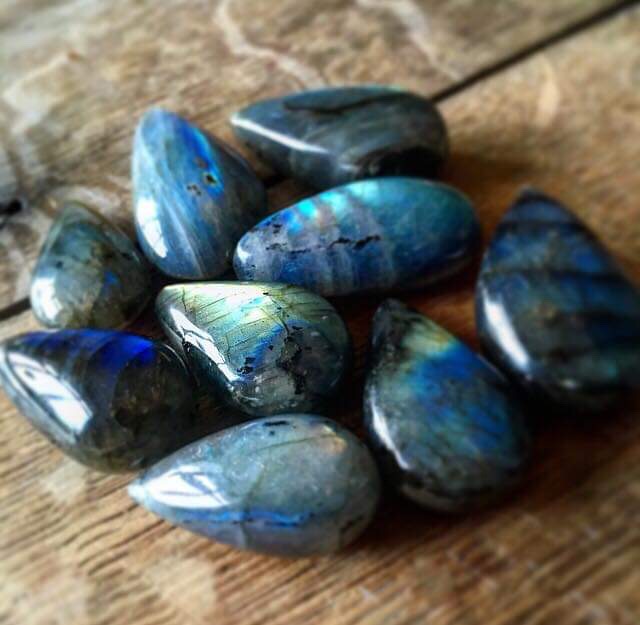 Labradorite - Tear drop stone
These beautiful labradorite stones are said to be a stone of magic, awakening the mystical and psychic powers in you.
This stone is said to bring great changes to your life and hold protection from negativity, a healing stone and one to keep near if you have been over working, it's energy will give yours a boost and give a buzz back to your aura.
The colours of these stones change with light and movement, but mostly go through all the colours of a peacocks feathers. They shine like an icy moon on tropical water and look like a dragons refective eye.
Even if using just for decoration, these stones are beautiful to look at and their weight and changing colours are comforting to hold. This teardrop shaped stone is perfect for popping in your bag to take travelling round with you.
We carfeully hand pick each stone to ensure high quality, all stones come in a hand stamped bag.
sold out