Moon Beam Drops - All Over Body Oil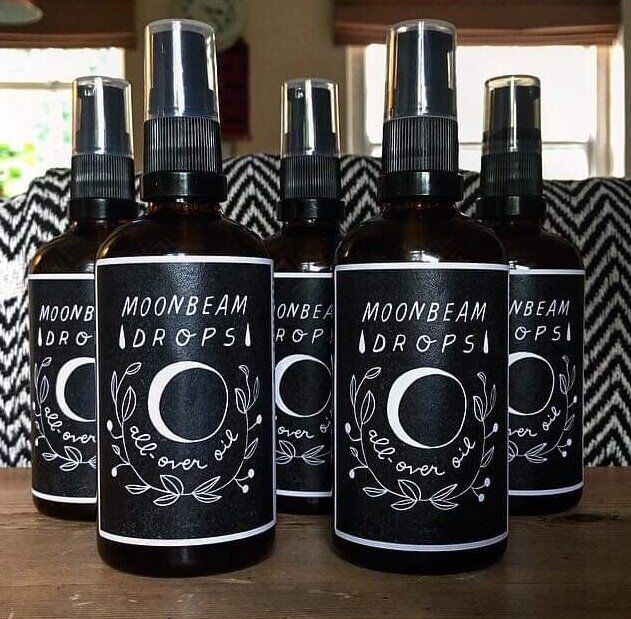 Moon Beam Drops - All Over Body Oil
Nourish your body in this magical moon drop oil as a part of your self care or bath time ritual, especially lovely to use when keeping in touch with the moons cycle.
This magical oil can be used all over your body and even your face, it has been carefully crafted by Jaimie from the moon beam club using lots of sumptuous plant ingredients and oils.
She has carefully blended Rosehip oil, one of her favourite powerful healing plant oils, with apricot kernel oil, Jojoba seed oil and gorgeous Essential oils that are not only healing, repairing and nourishing for you skin, but smell delicious too.
The woody grounding Vetiver is the main scent with bright citrus notes of grapefruit and a splash of clove oil for warmth and relaxation. This oil is light + sinks in fast, leaving your skin feeling soft and smooth with a nice warming after glow from the clove.
Perfect for getting your skin ready for dancing in the moonlight!
These drops come in a glass bottle with pump that can be reused.