Soap In A Box - Vegan - by SoapDaze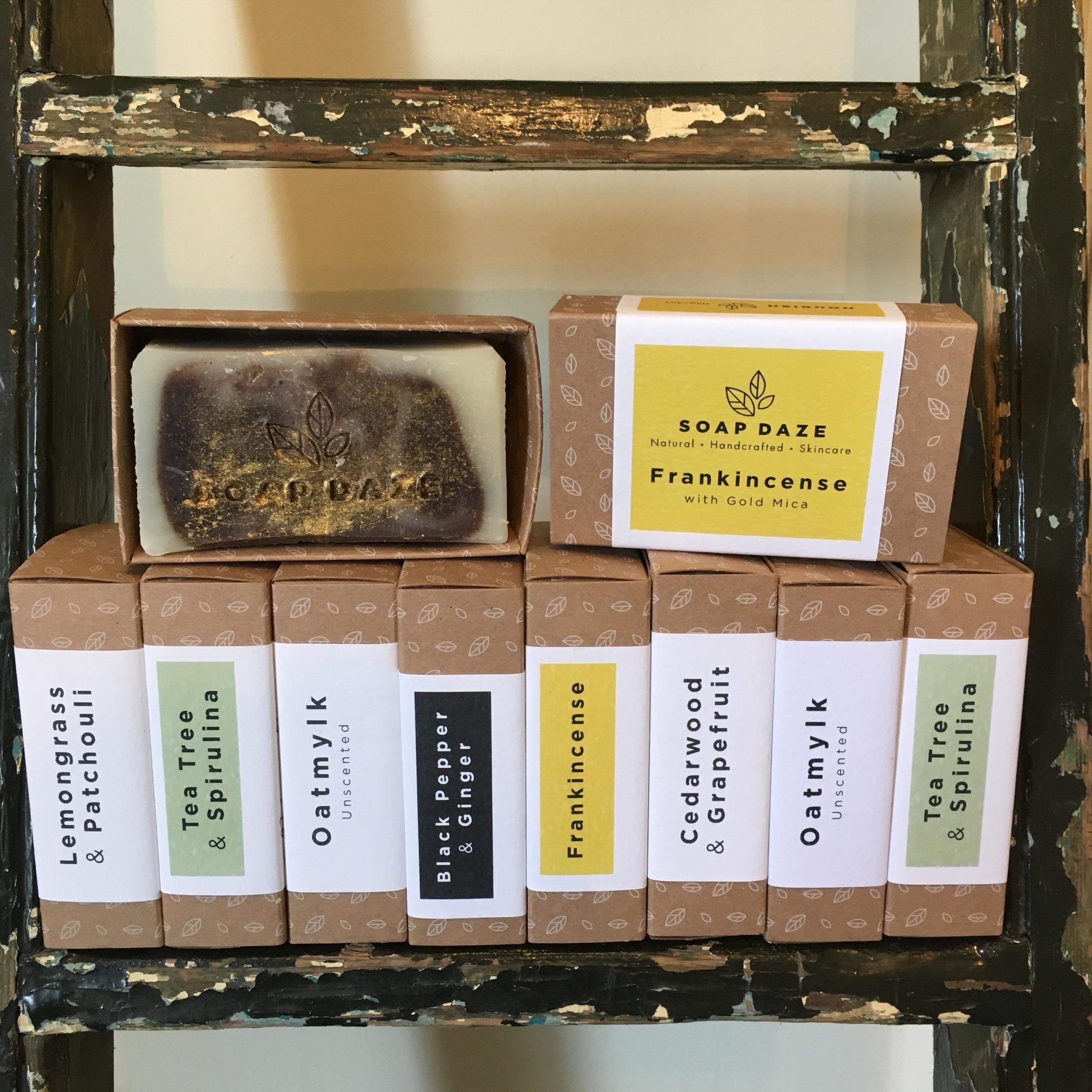 Soap In A Box - Vegan - by SoapDaze
These very high quality soaps are made to last, the scents keep giving down to the last nugget and being a big chunk, last for ages.
Handcrafted and cut in small batches in Devon, these all vegan natural soaps are something to treat yourself to, but also a real essential for those trying to live a more green and plastic free life.
Each bar has it's own properties such as the teatree and spirulina for antibacterial washing and the unscented oatmylk for gentle face washes.
Cedarwood and grapefruit smells like a smokey winter forest, frankincense is deep and masculine with a shimmer of gold mica on top making them feel extra special, Black pepper and ginger is spicy and warming, lemongrass and patchouli smells so delicious you almost want to eat it! (Please don't)
Make your bathroom time rituals more enjoyable with one of these sumptuous UK soaps by the talented SoapDaze and ditch the plastic hand wash bottles for good.
sale