Tea Tube - The Eco Moon Loose Tea Diffuser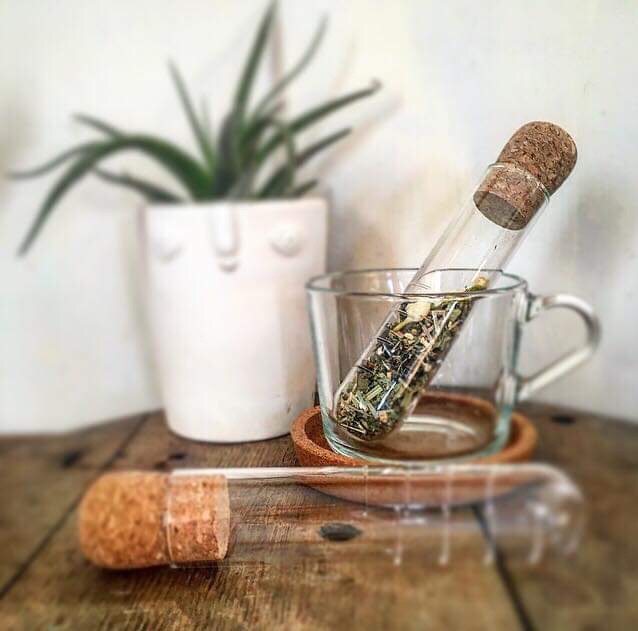 Tea Tube - The Eco Moon Loose Tea Diffuser
This modern take on a tea strainer/diffuser makes brewing loose tea even more fun.
It's made from high quality glass with slits that allow for the tea to be fully permeated, the glass tube makes it possible to enjoy the viewing of the tea infusing in the water too.
The height and width of the tube means you have space to fill it with enough loose tea to infuse even a large teapot full.
The Portuguese cork top fits snugly and looks natural and smart, also adding an enjoyable tactile element to the tea making ritual.
Once finished, the wide tube makes emptying and cleaning really quick and easy.
Say bye bye to wasteful tea bags and messy metal strainers and hello to a more enjoyable tea making ritual!
Works well with all our hand blended organic loose teas.
sold out