Warrior, Natural Deodorant Cream - Eco friendly & Vegan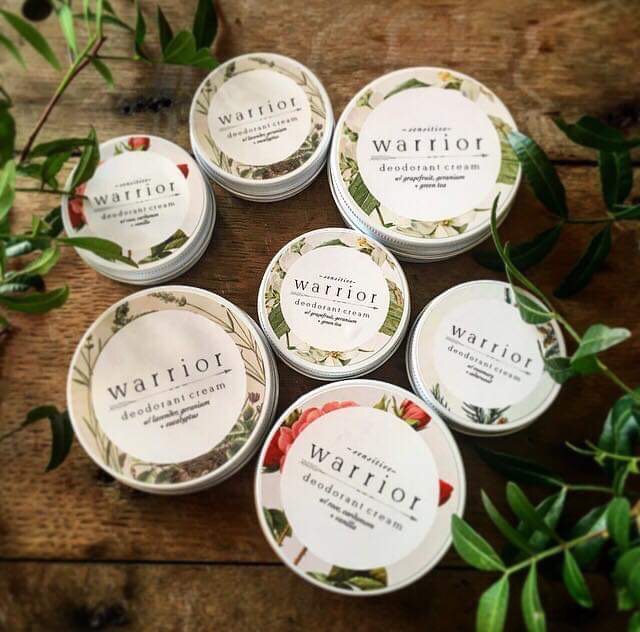 Warrior, Natural Deodorant Cream - Eco friendly & Vegan
This Deodrant handmade in West Cork Ireland, works with your body not against, it to combat odours using natural oils and ancient ingredients from mama earth.
Organic plant oils and Shea butter nourish and moisturise, while essential oils combine to make a lovely bright scents. The arrowroot soaks up oils and sweat helping to keep you smelling fresh all day.
Vegan and cruelty free and comes in a tin that can be reused or recycled. Only the highest quality ingredients are used in these deodorants and they blended with great passion and love.
Ingredients - Shea butter, Coconut oil, arrowroot, sodium bicarbonate, Organic essential oils , vit E and vegetable glycerin.
Always do a skin test before using and always check if pregnant, nursing or on medications.
The rose and cardamom deodorant is best for anyone with sensitive skin.
sold out