Ghost Rose Tea - by Tarn & Moon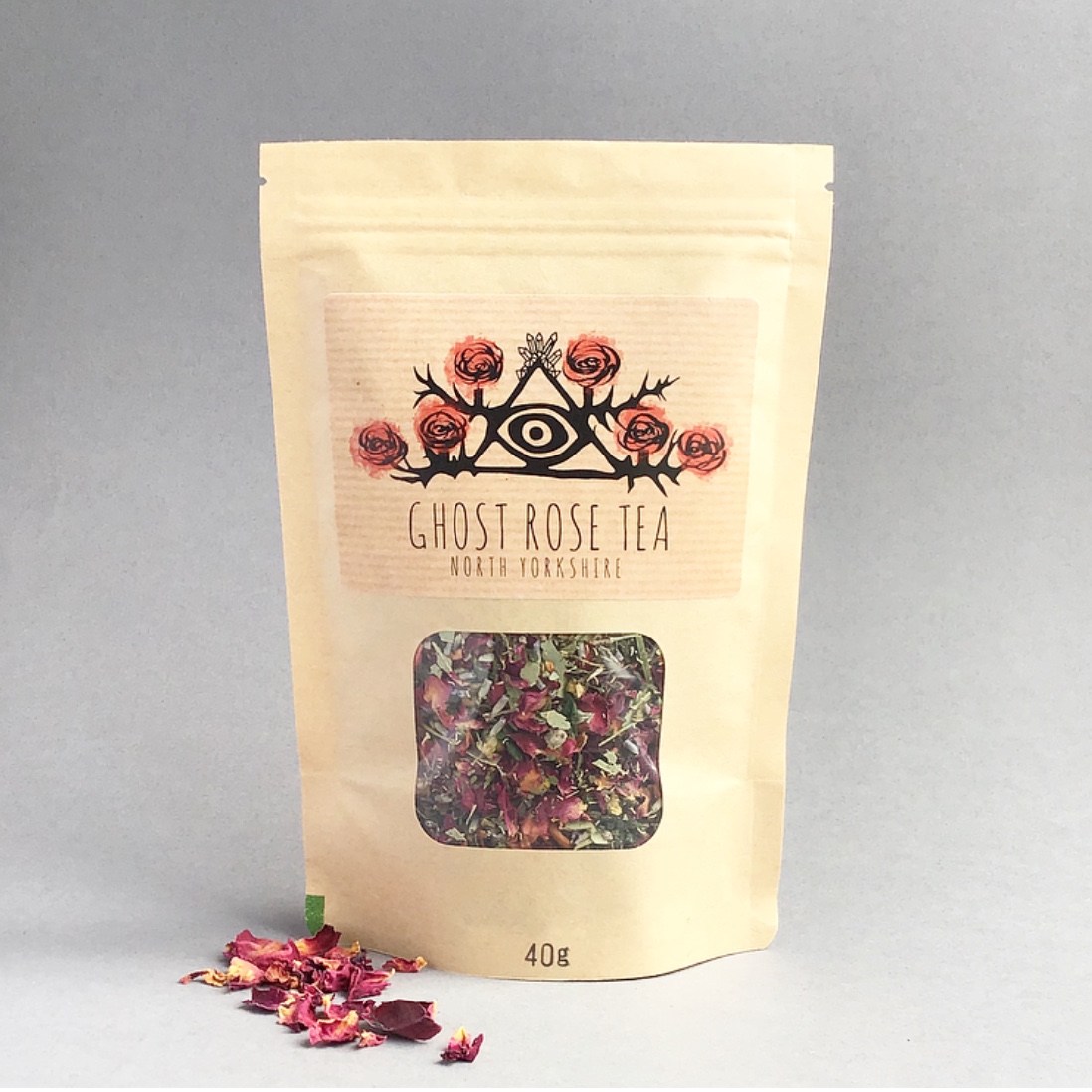 Ghost Rose Tea - by Tarn & Moon
Our very own magical organic blend, made to heal the heart and open it to love while chasing the ghosts away.
Infused with the vibrational energy of Rose quartz this tea protects the heart chakra from emotional pain and gives strength against darkness.
Handblended in small batches in the Wild Yorkshire Dales. This tea is filled with Red Rose petals, that "Give up the Ghost" giving the tea its name. Watch as they turn from pink to a ghostly white.
The floral calming tones of red rose and nourishing nettle is finished with a little nip of spearmint and eucalyptus to refresh, help clear and lift your spirits.
Can be drunk steamy hot or even cold with ice and lemon!
Ingredients - Red Rose Petals, Eucalyptus*, Nettle*, Lemon Balm*, Chamomile*, Lavender*, Spearmint* and vibrationally infused with Rose Quartz. (*organic)
*Chamomile can cause allergies for those allergic to the Asteraceae family.
*Always check with a Doctor If breastfeeding or on medication when consuming herbs.