Magic Tarot Tea - by Tarn & Moon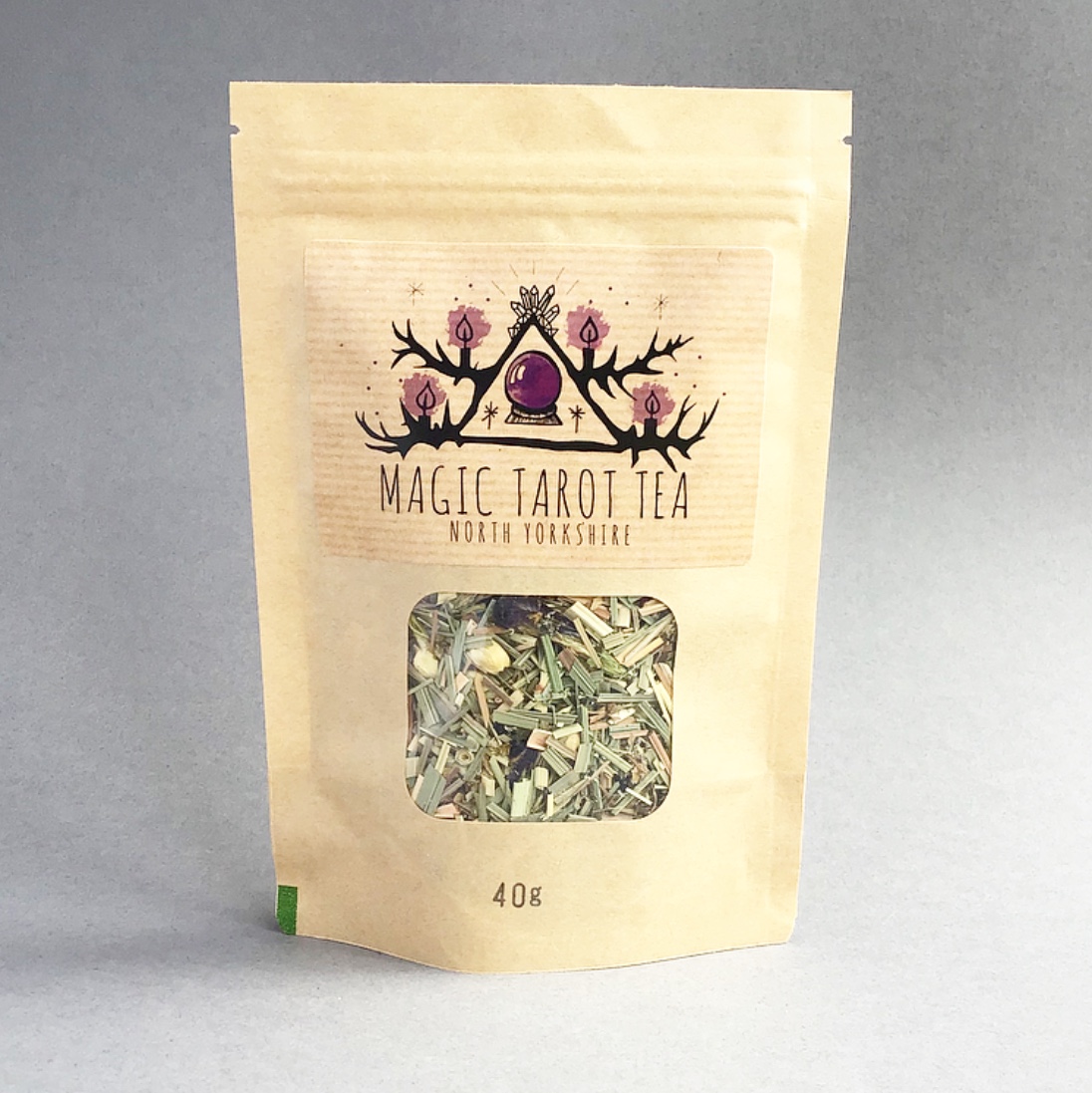 Magic Tarot Tea - by Tarn & Moon
This handblended herbal tea blend magically changes from inky blues to bright pinks and purples when you add a small squeeze of lemon.
Not only is it totally natural (plant powered) it tastes delicious and is great for you too.
Infused with the vibrational energy of quartz crystals, this teas focus is on the crown chakra and helps us get in touch with the universe and our dreams, perfect for use during meditation or tarot reading.
Blue pea and jasmine add floral tones to the spicy but sweet ginger pieces and fragrant lemongrass.
The Mugwort helps us tune into other realms and gives us insight.
- How to brew -
1 tbsp of dry tea per cup, add freshly boiled water and infuse for around 8-10 mins, making sure you have at least 2 blue pea flowers per cup. Strain, then either drink (tastes lovely without lemon too) or add lemon and watch it magically change colour before your eyes!
Ingredients - Lemongrass*, Ginger pieces*, Jasmine, Mugwort*, Blue pea flower (*Organic)
Always consult your doctor before drinking herbal tea if you are breastfeeding, on medication or pregnant.