Wild Temple Tea - by Tarn & Moon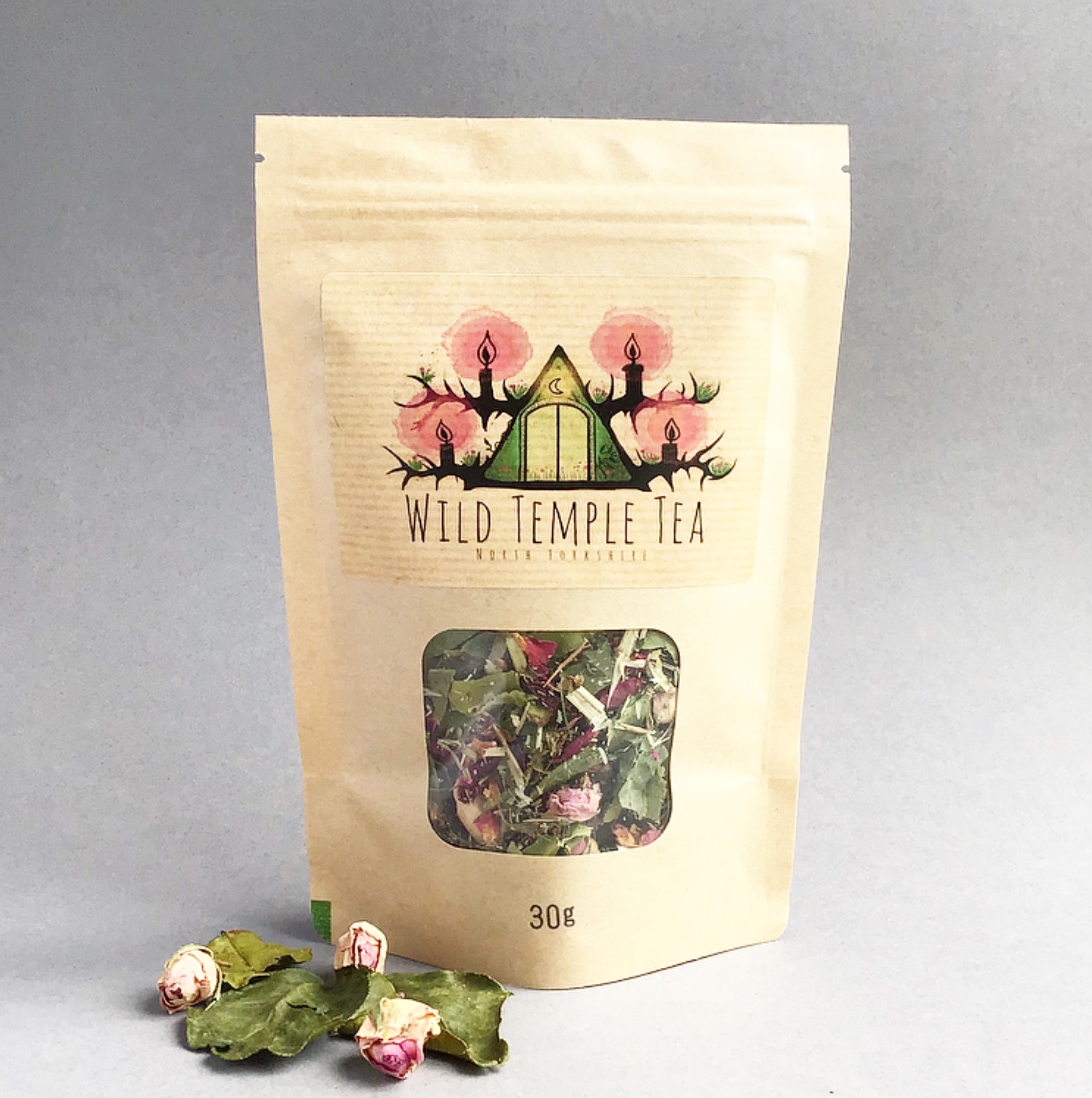 Wild Temple Tea - by Tarn & Moon
Tulsi, Holy Basil "The Queen of herbs" is the main ingredient in this rejuvenating blend.
Sacred to India, the tulsi plant is regarded as the threshold point between heaven and Earth, it is also used to calm stressed overworked bodies and to cleanse the way ready for peace to enter.
We combined our sacred tulsi with fragrant + luxurious mini rose buds and zingy kaffir lime leaves. We have carefully hand blended bashed aromatic thyme and added soothing, creamy oatstraw with some super body cleansing wild cleavers to finish it off.
This tea was created while envisioning a goddess temple with it's sunny wild garden, filled with plants and heavely scented flowers that heal and replenish.
It's a refreshing and cleansing tea, great for the mind, body and soul - especially great sipped in the morning while sat outside to give you that awake and rejuvenated feeling.
This tea is also amazing for summer, holding great flavour when iced or cold brewed. Just brew as normal allow to cool and add ice then find a hammock or light dappled chair to relax in.
Impress your friends by putting in a large pot or jug and adding a few pretty rose petals on top.
We cannot get enough of this beautiful tea, it's zingy, fresh and full of flower power.
As always please check with your doctor before drinking herbal teas if you are pregnant, breast feeding, on medication or have known health issues.